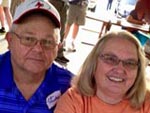 Eldona & John
Lounsbury
Thank you for visiting our New RV and Camping Organization. We are now known as the RVers of Idaho. We were originally part of the Good Sam Club. With the dropping of all Good Sam Chapters and State Director program, it has given us a clear road ahead to open up our RVers of Idaho Organization to all RVers, whether it be a Motorhome, 5th Wheel, Pull Trailer, Tent or anything in between you are Welcome! As RVers of Idaho we still pledge to give aid to others in need, respect nature and the environment, give back to our community and those less fortunate, treat others with dignity and respect, and give assistance to other RVers of Idaho and others.
Belonging to a RVers of Idaho chapter will help you make new friends with similar interests. Most chapters have a monthly get-together, campouts during the season and attend the state gatherings twice a year. These gatherings are held in different areas in our beautiful state.
Enjoy your RVing campouts
Eldona & John Lounsbury
RVers of Idaho State Directors
Please send comments, suggestions or inquires to Eldona Lounsbury at rversofidaho2021@gmail.com.
If you are interested in joining an Idaho chapter, click the button to request chapter information. You will be contacted by the director. A list of chapters can be found here.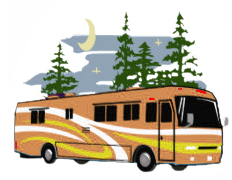 Are you looking for new friends to go camping with?
RVers of Idaho chapters embrace true RV fellowship and make lasting friendships through a shared sense of community and a love for RVing. The Club has local chapters in all states and provinces. Idaho has 7 chapters scattered throughout the state and all of them are welcoming new members.
Chapters hold campouts, plan social events and organize community volunteer opportunities. Chapters generally go on outings about once a month during the camping season. The outings may be at state campgrounds or RV parks in an area they have chosen to visit. The state organization has two events each year, in the summer and fall. Visit the calendar page to see when the statewide events are scheduled.
Visit the chapters page to find a chapter near you, or request information by clicking here.